Completely Custom Leather & Metal Rectangle Key Chain Fob.
Zinc alloy key fob w/ shiny nickel, brushed nickel finish, or pearl nickel finish.
Leather or leatherette material. Material can be different colors & so can the stitch color. (Custom die struck color filled black leather model shown)
This largely popular leather keychain design features a long rectangular logo area on the front & back, which makes it the best keychain for simple rectangular logos, and simple text.
Unlike many other that sell a similar looking design, our custom leather keychains are completely custom! You pick the the material, finish, and marking method for a look that fits your organization best. We also have a stock quick ship version of this key tag model that is in stock, and can be dark laser engraved for quick turn around, and low minimum order quantities.
This series of custom leather key tags feature a heavy duty steel split key ring that strongly holds the keys together. The split rings are available in 2 different sizes. An optional mini split ring is also available for attaching to smart keys, keyless entry & remotes. This is a good key holder for those who prefer the look and feel of a leather key fob, and have a simple rectangular logo to showcase.
You can also call: 1-888-441-1603
Imprint Methods
Front Side: Engraved, etched, die-struck & color filled, or 3D logo on front.
Backside: Engraved, etched, or Die-struck & color filled logo on backside

**New Option – 3D Logo Logo**
With this method, we will make the logo pop off the keychain. It can then be color filled ~Depending on the logo

Plating & Finish Options
Pearl nickel, pearl gold, brushed nickel, brushed gold, shiny nickel, shiny gold
Premium Antique and Gunmetal finishes are also available.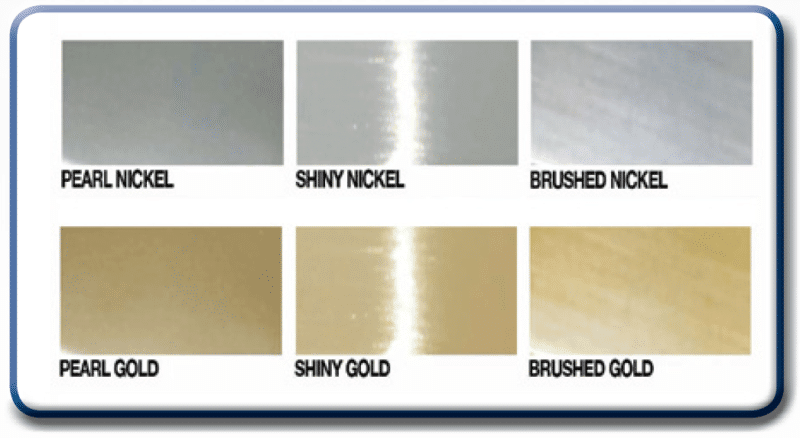 Material & Color Options
Available in either Leather or Leatherette materials.
Custom color is available on most leather & leatherette key fobs.

Contrast Stitching!
Contrast stitching is available on most leather & leatherette key fobs.

Size Class:
Large key Rings
Packaging & Keychain Accessories:
-Mini split ring
-Gift box
-Individual Polybag
Most Popular Use:
Many car dealers and dealer groups buy our custom keychains in bulk, and give two away with each new and used car sale. For car dealerships, handing out a custom car keychains with the company information is a marketing must do. It is an inexpensive way to keep your company name and phone number proudly displayed on a gift your customers will use everyday!
Other Variations of this model:
We specialize in custom keychains, and prefer to make the exact item that fits your specific brand, style and taste.


Sometimes, you may not need totally custom, or you need something really quick. In this case, we offer similar blank finished and semi-finished models that we stock in our factories for immediate engraving for quick turn around. View Quick Ship Keychains here or call us @ 1-800-5-KEY-TAG (1-800-553-9824) for details!
View All Leather Key Tags & Fobs | View All Factory Model Keychains
You may also like these styles:
[metaslider id=2086]